Hygienic design
Food safety is at the top of our customers' priority list. Hygienic design is central to the food industry and prevents contamination of food products. We base ourselves on international food safety standards and standards, which our customers use themselves.
We are experts in:
Hygienic building and process design
Application of quality guidelines
Food Defence
Hygienic building and process design
Uticon has extensive experience in hygiene zoning and hygienic design. We are familiar with quality guidelines such as HACCP, IFS, GMP, EHEDG, HDN, BRC, AIB, GFSI, ISO 22000 and FSSC 22000. Hygiene zoning and hygienic designs are central throughout the design process and are considered from the first design. Thanks to our multidisciplinary approach and good coordination between the different disciplines, our experts come to a coherent design for building, production equipment, utilities and building installations with a high quality on hygiene. Attention to allergen management is also important in the design process and part of a hygienic design.
In a food-safe design of the process, the hygienic design is very important. For example, the process system, equipment, and equipment must be easy to clean. For example, the risk of contamination of products by the (out) growth of any micro-organisms is minimized. Furthermore, the material of the piping, appendages, instrumentation, the design of platforms and CIP systems are of great importance for hygiene. In addition, it is crucial that during the design phase consideration is given to how the installation can be installed and started as hygienically as possible.
Food Defence
Food Defence prevents intentional contamination of food. Food Defence focuses on access management and access control. As well as by developing the design of a building as by drafting the layout of the plot, our engineers take food defence criteria into account. In addition, directives such as those of IFS and BRC are used in the draft design. Uticon advises the customer on this topic to come to a satisfied and agreed design.
Projects where expertise has been applied.
Let us talk about your project or challenge!
Thomas van Uden
team leader building
Please contact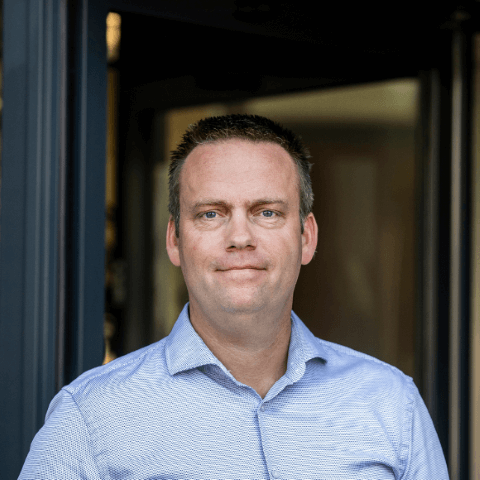 Thomas van Uden
team leader building