Future-proof new building and quality plan
Delicia is a producer of chocolate products and specialises in chocolate sprinkles, chocolate flakes, crispies and other chocolate products such as coated products (e.g., chocolate "kruidnoten", which is a gingerbread style cookie covered with chocolate). This specialist supplies retail and industry with over 24 million kilograms of chocolate products annually.

Client:
Period:
2016
Project:
Project management new building
Project description
Delicia had a shortage of storage space and the desire to bring back externally stored products. Uticon provided its knowledge and experience in both building and mechanical engineering. In addition to implementing various improvements within the existing production process, Uticon was also called in to assist when Delicia where thinking about this new building.
The challenge
Jan Willem Pikaar, production director at Delicia: "I love building, but was looking for support for the details. After all, we do not have the substantive knowledge to judge it properly. That is why we approached Uticon again for the new-build project. The experienced people at Uticon are very knowledgeable, strong in the preparation and realisation process and quality control. Their knowledge of food also stands out.
The solution
Uticon had an important role in the development of the plan, the advice and testing of the construction costs and the assessment of the contract documents. A quality plan was drawn up in consultation with the contractor. Uticon also drew up a concept for the new packing lines, which should offer the necessary flexibility for the future.
The new building contains a warehouse for 3,500 pallet spaces, an expansion of the packaging department, a logistics area, and a waste material disposal area.
"Uticon has broad competencies with people who can be deployed on a variety of projects. For example, one day they spent time on air treatment and the next day the construction is the central focus point. They switch back when necessary and there is sufficient backup from the various Uticon office locations. The service is guaranteed by the wider organisation. I have experienced the collaboration with Uticon as very smooth. The cooperation is all about quality, a proactive work attitude and the competencies of people, both structural and technical engineering."
Jan Willem Pikaar
Production Director Delicia
Projects in this industry
Let us talk about your project or challenge!
Mark Horvers
business development manager
Please contact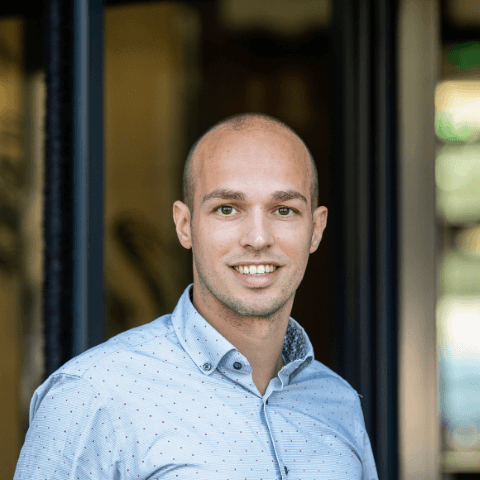 Mark Horvers
business development manager