About us
The No. 1 in Food. Uticon is the engineering consultant of choice and independent partner for leading companies in the food and related industries.
Our motives:
Sustainable solutions
Food safety
Food security
Who we are
Our passion
Our history
We look at what our customers need to improve their processes, buildings and organisation. We stand beside our customers and respond quickly to questions, because the lines of communication are short. Our level of knowledge and multidisciplinary view give us insight into the bigger picture, attention to important details and knowledge of tomorrow's trends. Everything we need to move our clients forward.
We do this together with experienced engineers from our offices in the Netherlands and Belgium.
We have a passion for food.
We like to share this passion with our colleagues and our customers. We work with heart and soul on our mission: to increase food security and safety through innovative solutions. Our passion for food is clearly expressed in the projects we realise. From the first strategic choices up to and including completion; Uticon masters the entire project. We are able to distance ourselves and thus arrive at efficient and sometimes surprising solutions.
Our projects
Uticon was founded in 1985. As the potato and chips industry grew strongly, new processes, facilities and buildings were needed. Uticon quickly grew into a multidisciplinary engineering consultant of choice in the Netherlands and Belgium in the non-food and food sector. In 2010, Uticon chose to focus on its great passion: food! To facilitate further growth, Uticon expanded in 2012 with an office in Belgium and in 2019 with an office in Germany.
Uticon has been part of the C. Deilmann Group since 2003. The roots of the C. Deilmann Group, founded in 1888, lie in the mining industry (coal, uranium, ores), as well as in the exploration of oil and gas and in various mechanical engineering activities. Characteristic of the C. Deilmann Group are the close links with science and the implementation of scientific findings in operational practice. The focus is on the major future topics of mankind: education, energy, nutrition and health.
Committed to Excellence
We at Uticon believe that people make the difference. We exist for and by our people and they can only be successful if there is a deep, unique expertise. That's why every professional within Uticon works on his or her own expertise in order to support other colleagues in their further development. We continue to challenge ourselves, because we know that this is the best way to help our customers and ourselves. We do not stop until the project has been successfully completed and our customers are more than satisfied.
We are 'Committed to Excellence'.
Uticon Academy
We want the best for both our customers and our employees. That is why we believe it is important to invest in the development of our employees so that they can provide our customers with the best advice. The Uticon Academy plays an important role in this. By means of knowledge sessions, courses, training courses and coaching programmes, we increase the level of knowledge of our employees.
More about our Academy
Working at
What connects and drives the employees of Uticon? The belief that it can always be better. In dedicated multidisciplinary teams, we ensure excellent results, processes and collaborations. There is a lot of freedom to use your expertise in challenging projects. Together we continue to learn and grow. We also share personal interests and experiences. This openness and sincere interest creates a strong bond and a great exchange of knowledge. At Uticon, we grow with and through each other.
More about working at Uticon
Would you like to know more about Uticon?
Mark Horvers
business development manager
Please contact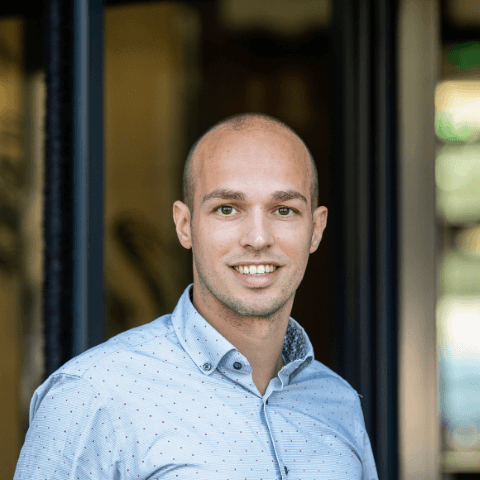 Mark Horvers
business development manager