Expansion of an existing factory
'Creating a future with a better way of eating for a better way of life' is the vision of LikeMeat, producer of meat substitutes and part of LIVEKINDLY.
LIVEKINDLY strives to make plant-based nutrition part of everyone's diet. The demand for their vegetarian and vegan dishes grew so fast that the location in Oss required a significant capacity expansion.

Client:
Period:
Mid 2020 - Mid 2022
Project:
Project management and engineering for expansion
Growing demand for meat substitutes
LikeMeat's production location in Oss has grown in recent years and more and more surrounding buildings have been incorporated and equipped for all kinds of functions.
Now the question was to increase production capacity by a factor of 7.
An ambitious plan with an ambitious schedule.
To achieve this, a number of suppliers and installers were already involved when, around the summer of 2021, Uticon was asked to participate in the architectural and constructive part of the project, as the extensions and adjustments require significant adjustments to the buildings.
Plan of action
To realize the capacity expansion without impact on existing production, a step-by-step plan was developed to switch from existing to new production without disrupting production.
– In the 1st phase, the existing installations were removed to make space in the building.
– In the 2nd phase, some of the new production lines, including the associated utilities and facilities, were installed in the cleared space.
– In the 3rd and final phase, the other production lines, a complete packaging line and a new freezing warehouse will be realized.
– With a view to the future, the space for additional production capacity has already been prepared.
Where are we right now
The first phases have now been completed, but the ambitious planning and ongoing production posed some challenges.
For the Uticon team, the biggest challenge was that the 20-year-old building, once built as a slaughterhouse, contained many machines at floor level. In the new situation, a lot of support had to be provided on and on the roof. Smart constructions were devised that had to be feasible in the desired phases and schedules. During the implementation, Uticon was the point of contact for the construction contractors and an important link between construction and equipment.
The project is currently entering the 3rd phase, again in good cooperation with LIVEKINDLY and the various contractors. This 3rd phase is expected to be delivered and completed by mid-2022.
Uticon has a lot of experience in complex brownfield projects. We can use that perfectly in this project and thus help LIVEKINDLY to achieve their growth objectives.
"Ensure maximum quality!"
Jeroen van Ginkel
Technical Manager
Let's talk about your project or challenge
Mark Horvers
business development manager
Please contact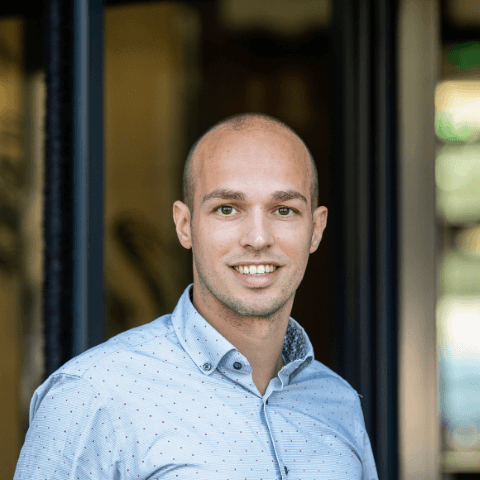 Mark Horvers
business development manager