Realization of new production facility in Europe
Sun Noodle, a producer of fresh noodles of Japanese-Hawaiian origin, supplies their products to restaurants, supermarkets and individuals in Europe, North, Central and South America. With locations in Hawaii, California and New Jersey, they produce about 300,000 servings of ramen daily and more than 110 different types of noodles in the continental United States, more than half of which are designed specifically for restaurants and groups

Client:
Period:
September 2021 - June 2023
Project:
Realization of new production facility in Europe
Creating efficiency in the supply chain
Sun Noodle wanted to open a location in the Netherlands to better serve the European market and make the supply chain more efficient. Uticon was called in to make the selected location suitable for food production and to coordinate the placement of the production department and associated storage and cooling rooms. Uticon also offered guidance and advice regarding Dutch regulations.
Our approach
Sun Noodle had already found a new production location in Hendrik-Ido-Ambacht, near the port of Rotterdam. We organized workshops to guide Sun Noodle in setting up their Dutch factory at this new location, including strategic planning for optimal alignment with the objectives. Together we selected a design that met all requirements and specifications. This was crucial.
Uticon then designed the new production area within the existing building. Our team worked diligently with Sun Noodle to ensure the design met their needs and that the space was used to its full potential.
The challenge
Due to market conditions during site design and construction, the selection of construction and installation contractors was subject to a tight time schedule. We usually approach multiple parties for quotations before selecting the best one. There were various options for the construction quotation, but the choice of installations was more challenging. In the end, we chose to fully integrate only one party into the project.
Cultural differences between the parties with backgrounds from the US, Japan and the Netherlands also brought challenges in communication and approach. Open communication eventually led to common understanding and the diversity of perspectives contributed to the success of the project.
The result
The plant has been successfully completed and has been fully operational since June 2023. Thanks to the new location, Sun Noodle can significantly save on freight costs and shorten lead times for foodservice partners. The convenient location near the port of Rotterdam offers faster access to European markets and improves the stability of delivery times, enabling Sun Noodle to strengthen its competitive position and bring high-quality products to European customers.
Let's talk about your project or challenge
Mark Horvers
business development manager
Please contact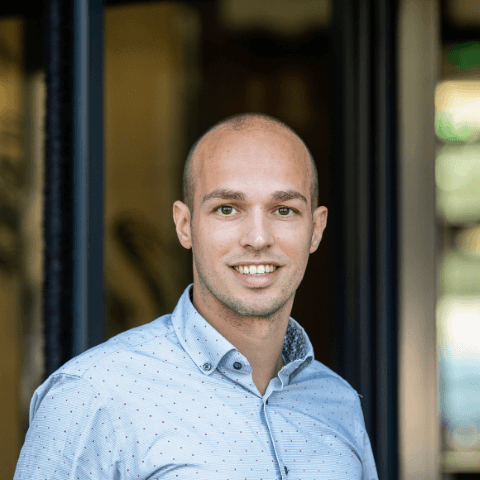 Mark Horvers
business development manager