Production process efficiency
Hessing (located in the Netherlands) wanted to grow to the top three position of fruit and vegetable processors in the Benelux and neighbouring countries. In order to achieve this, Hessing joined forces and production efficiency was improved. Uticon provided a project leader for the refurbish and renovation projects, who was responsible for project management (project requirements, layout studies, budgeting and monitoring, time schedules, etc.), engineering and, where necessary, the role of consultant.

Client:
Period:
2015-2020
Project:
Efficiency of the production process
Project description
Hessing location Zwaagdijk (NL) focused on processing large volumes of vegetables, where the Helmond (NL) location wanted to become the specialties factory for, among other things, meal salads and raw vegetable salads. Uticon deployed the project leader to supervise the entire renovation of the Helmond site. The renovation of the Helmond site consisted of two phases; phase 1 contained all products in the field of vegetables and meal salads. This took a year and a half. Phase 2 included the transfer of the juices and fruit production, which were previously produced in Uden and Maasbree.
The challenge
First of all, we tried to understand the logistics. We had to deal with different processes and different production lines due to the variety of products. Next, the logistic flows were rearranged. For example, a space was created by placing sandwich walls in a production hall to create a high care hall for the meal salads. Whilst on the other hand we had to set up an internal transport system. We had to break through a firewall and move a washing station to create an access corridor to the high care department. Drying lines were demolished to realize a mixing department, the battery loading area of forklift trucks was moved for a freezer area and space was made in the production hall to realize an internal transport system.
Smaller adjustments were also made, such as placing high care stainless steel elevators to replace forklift trucks, realizing a repackaging area because no packaging material (e.g. cardboard) is allowed in the high-care area and moving a time registration systems for operators to check in per department. Also, a new, larger space has been built for the Maintenance Department where, among other things, the knives are sharpened, moulds are repaired and malfunctions such as cutting machines and conveyor belts are fixed. You really had to work with the space available. Production lines had to be adjusted to be able to place them in the new spaces. U-setups were transformed to long lines and vice versa.
The solution
Hans Hessing, Director Operational Excellence Hessing: "Uticon's added value to this project was the experienced project leader who knew how to handle and organize the project from start to finish. Both in the field of production, technical service, suppliers, architect, etc., as well as in the field of finance and planning".
"Uticon knows what is going on in the food production environment in terms of regulations, hygiene, high, medium and low care matters; matters that come first in our production environment. We experience the cooperation with Uticon as very good one. Flexibility of the organisation with regard to the deployment of employees and the duration also administrative matters (timesheets, invoices, etc.) have been arranged well by Uticon".
Hans Hessing
Director Operational Excellence Hessing
Would you like to discuss about your project or challenge?
Mark Horvers
business development manager
Would you like to discuss about your project or challenge?
Please contact
Please contact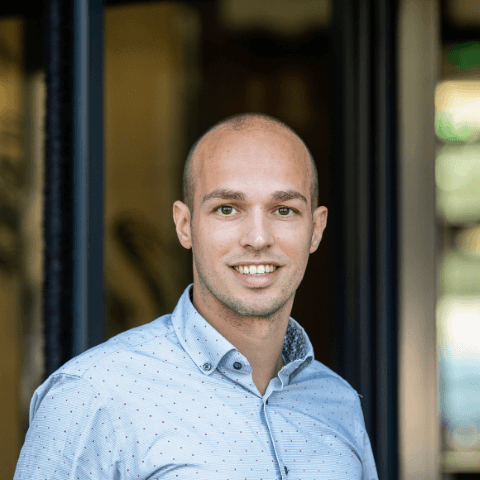 Mark Horvers
business development manager