BIM / 3D
At Uticon, experts work together in multidisciplinary teams. The experts use a digital 3D model, the so-called Building Information Modelling (BIM), for the exchange of information and not just internally but also to exchange information between Uticon and customers, suppliers, and contractors. So that all parties involved in a project have the same information.
We are experts in this field:
3D design
3D coordination
3D scanning
Visualisation
Building Information Modelling
BIM is a digital representation of all the physical and functional characteristics of a building. A BIM model is a shared source of knowledge or file with information about the building that serves as a reliable basis for making decisions throughout the life cycle of the building. So, from the first design up to final design as well as during construction and final as build design, we are even able to show the different stages of demolition during a project (mostly used within brownfield projects). With the BIM model, Uticon ensures that all information about the project is always up-to-date and available to all involved.
3D design
Because the experts involved work in the same 3D model from the start of the design process, they have a continuous view of the latest versions of each other's models. This helps to prevent clashes within the 3D model, clashes like; piping running through constructive parts, a machine drawn in a wall or a walkway blocked by an installation.
3D coordination
Our 3D coordinator agrees with the members of the multidisciplinary team, and possibly external parties, on how the 3D models are shared. The 3D coordinator merges these 3D models, checks the design for clashes and creates a single 3D model for the customer's project. Uticon can also provide 3D coordination in projects that we are not involved in as engineers.
3D scanning
A 3D scan scans the existing situation, such as a building or installation. The result of this scan is a point cloud. A point cloud shows the shape of the scanned environment in millions of small dots. Our experts place this point cloud in the 3D model. This model is the starting point for engineering. 3D scans are increasingly being used in projects that must be executed within existing situations and environments, so called brownfield projects. For the implementation of a new production environment, process installation and equipment this is of great importance. Our engineers have extensive experience in the use of 3D scans.
Visualisation
From the 3D model the design can be visualised, this can be done in both 2D and 3D. In addition, our engineers can visualise the design in the form of a Virtual Reality Walkthrough. This allows the customer to virtually walk through his new production environment.
Projects where expertise has been applied.
Let us talk about your project or challenge!
Thomas van Uden
team leader building
Please contact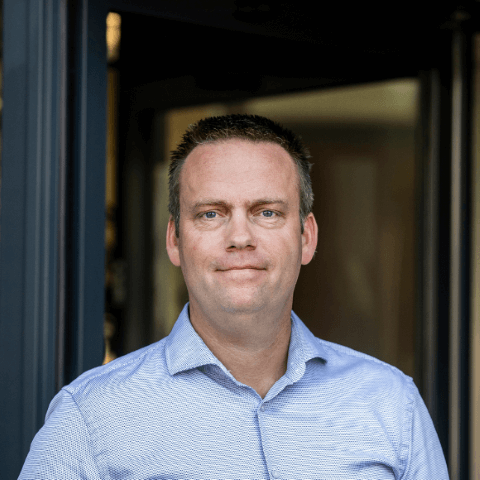 Thomas van Uden
team leader building