Building services
Hygiene, safety, and performance are becoming increasingly important for food producing companies. These are issues related to building services and installations, Uticon's experts have extensive experience in advising on building services technology. Together with the customer, we always come up with the right solution. Uticon works as a building services consultant and can support in the complete consultancy process; from the concept phase to commissioning and start-up.
We are experts in this field:
HVAC
Building services and installations
Electrical engineering
Heating Ventilation & Air Conditioning (HVAC)
Within the sectors in which we are active, more and more attention is being paid to HVAC. Our experts work closely together from various disciplines to relieve the client of all his worries in this area. In order to arrive at the right choices, we determine the starting points and preconditions in close consultation with the client. Our engineers translate these into sustainable installation solutions that are optimally suited to the process, the employees, and the building. Points of attention are hygiene, sustainability, air conditioning and filtration, air humidity, comfort, a positive air pressure hierarchy, sustainable generation and energy consumption and control technology.
Building installations
A lot of water is used in the food industry, for example in the form of product, cleaning, heating, and cooling water. Usually there is also a lot of wastewater. Our experts pay a great deal of attention to hygienic design, so that water flows do not come into contact with each other and the risk of contamination is reduced to a minimum. In addition, they investigate how water consumption can be optimised and minimised and whether reuse is possible.
Electrical engineering
The food industry considers (emergency) lighting, security, communication, fire alarm, access registration, data, and site lighting as standard installations. Nevertheless, practice shows that extra attention to these matters pays off. Designs of installations in electrical engineering must be food-safe; dirt accumulation in or on the installation must be prevented and cable routes must be easy to clean. That is why maintenance of installations is important. In addition, the right choice of material is very important regarding breakage, temperature, moisture, and the environment. Food products can also be deliberately contaminated in order to harm the consumer, the brand, or the industry.
The risk of deliberate contamination can be greatly reduced by taking the appropriate Food Defence measures. Based on a quick scan, our clients gain insight into Food Defence measures in their company. Based on this scan, together with the client, we determine which fencing, access control and CCTV facilities are required. For several years now, Food Defence has been included in the International Food Featured Standards, the British Retail Consortium, the Global Standard for Food Safety, and the Food Safety System Certification Scheme 22000.
Projects where expertise has been applied.
Let us talk about your project or challenge!
Thomas van Uden
team leader building
Please contact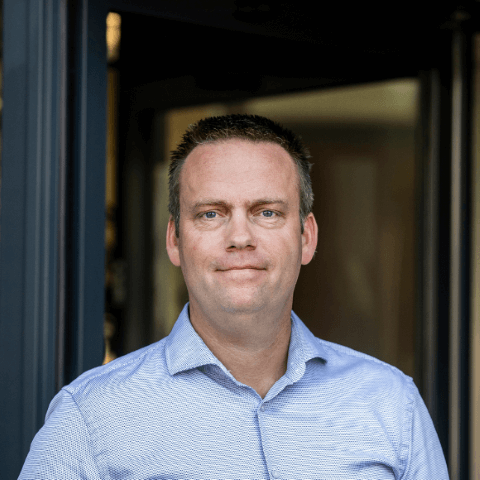 Thomas van Uden
team leader building