Master planning
Getting and being in control of the business. what our customers need. Especially when they are facing major decisions. After all, whether it concerns a new-build (greenfield) or renovation project (brownfield); in all cases, our clients are faced with costly investments. Investments that must be feasible and future-proof.
We are experts in this field:
Future-proof investment
Feasibility studies
Environmental analyses
Future-proof investment
Master planning is all about supporting our clients in precisely this challenge. Sometimes a customer already has a first design, for example for a new production location. Sometimes they only have a rough idea of the next steps to take. For example, a customer wants to double its production capacity and is thinking of expanding its existing production site or building a new one at a new location. Our multidisciplinary team, consisting of experts ranging from mechanical engineers, structural engineers, automation engineers and process engineers, analyses what this initial idea or design means for the customer's organisation. They then consider how the idea or design can be realised and what phases this process consists of. Feasibility and futureproofing of the investment are central in this process. The result is the expected investment of the chosen design in terms of CAPEX costs. To arrive at this result, Uticon's master planners carry out feasibility studies and environmental analyses.
Feasibility studies
Uticon has extensive experience in carrying out feasibility studies. Together with the client, a multidisciplinary team looks at the initial idea or design and its impact on the client's organisation. Which spaces, for example, are needed? How large should these spaces be? And what facilities are needed per process installation or packaging equipment? In this first step, various elaborations of the initial idea or design are born, for example in the form of expansion at the current location or new construction at a different location. In doing so, Uticon thinks broadly and even out-of-the-box, and we have an eye for the question behind the question.
Uticon then develops various variants, including the expected investments expressed in the CaPital EXpenditures (CAPEX). Based on a comparison of the variants in the light of the customer's requirements and wishes, Uticon works with the customer to make a well-founded choice for the most suitable design. Thanks to the diversity of disciplines within Uticon, we can carry out complete feasibility studies for both buildings and process installations, up to and including the expected investment expressed in CAPEX costs.
Environmental analyses
When drawing up a Master Plan, an environmental analysis is also central. Such an analysis is also referred to as a due diligence investigation. The aim of an environmental analysis is to assess the opportunities and risks of an intended investment decision. Uticon's multidisciplinary team looks at the location, accessibility, environmental permit, available utilities, food safety and the zoning plan. If it emerges that the specified location or situation does not meet the requirements, alternative locations will be considered in order to realise the new development. The execution of the analysis in combination with a feasibility study enables the client to make a final and well-founded decision about the investment.
Projects where expertise has been applied.
Let us talk about your project or challenge!
Thomas van Uden
team leader building
Please contact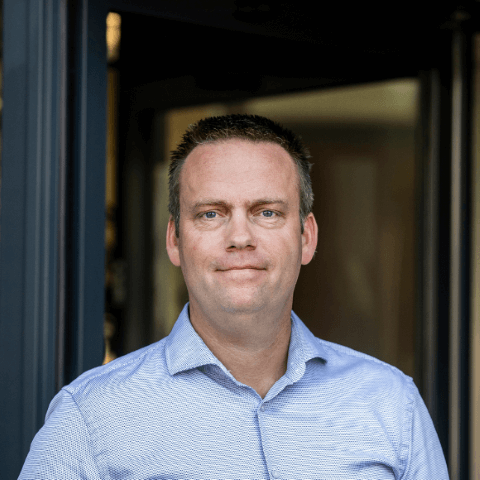 Thomas van Uden
team leader building